A New Approach To Healthcare
At Bowen Chiropractic and Wellness Center, we address the cause of your pain, not just the symptom. We believe that education is a big part of your success. Call today!
Chiropractor Chino Valley AZ
Welcome to Bowen Chiropractic and Wellness Center located at 794 AZ-89 in Chino Valley, AZ. Located in the heart of Chino Valley AZ, Dr. Robert Bowen is dedicated to helping you achieve your wellness objectives, combining skill and expertise that spans the entire chiropractic wellness spectrum. Dr. Robert Bowen is committed to bringing you better health and a better way of life by teaching and practicing the true principles of chiropractic wellness care. Dr. Robert Bowen has been providing care to the Quad City area since 2000. We are here to help you gain a basic understanding of how our Chino Valley AZ chiropractors can help you and your family.
Bowen Chiropractic and Wellness Center
Bowen Chiropractic and Wellness Center is a beautiful, spacious, state-of-the-art clinic that embodies an atmosphere of healing and wellness. The heart of Dr. Roberts' practice is based on a whole-body wellness approach, with an emphasis on the nervous system, spinal nerve dysfunction, and how muscles and the spine relate to and affect each other. The on-staff massage therapist provides detailed muscle treatments in conjunction with chiropractic service as well as individual massage therapy sessions specializing in deep tissue and relaxation massages.
The team at Bowen Chiropractic is proud to offer patients only the finest quality care through the use of modern chiropractic equipment and technology and therapeutic services specifically tailored to their unique needs and individual problem areas, including spinal and cervical decompression, muscle stimulation, ultrasound, ionic foot detoxification, x-rays, and neurological scans. They also conduct ADOT physicals and drug testing. Committed to promoting complete wellness, Bowen Chiropractic and Wellness Center focuses on nutrition, weight loss, detoxification, patient medications, and other important factors that affect the body, as well.
Dr. Robert Bowen and the staff have a genuine concern for your well-being!
HOW CAN CHIROPRACTIC CARE HELP YOU!
We strive to give our patients the very best chiropractic care available. We work hard to offer the most up-to-date chiropractic services. We want you to walk out of each appointment feeling better than when you walked in. It is always our goal to improve your life through our specialized and individualized chiropractic care.
Common Symptoms Chiropractic May Help...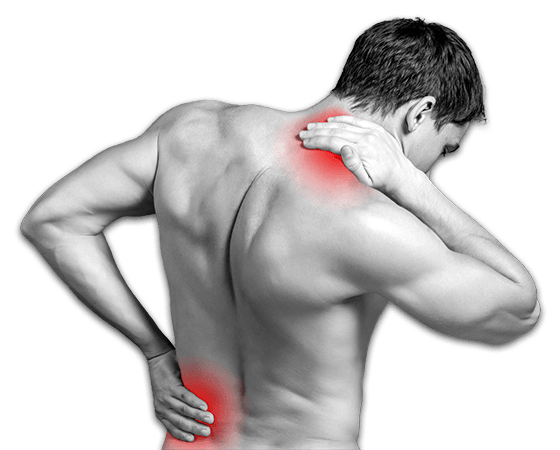 The History Of Chiropractic Care

The word "Chiropractic" is derived from the Greek words "cheir" (hand) and "praktos" (done) combined to mean "done by hand." It was chosen by the developer of chiropractic care, Daniel David Palmer. In 1895, D.D. Palmer performed a chiropractic adjustment on a partially deaf janitor, Harvey Lillard, who later reported that his hearing had improved due to the change.

D.D. Palmer opened the first chiropractic school two years later, and in the century since, chiropractic professionals have used spinal adjustments to help people prevent and cope with back pain, carpal tunnel, muscle strain, headaches and migraines, and a variety of other physical ailments. Millions of people benefit from the work of Dr. Palmer today.

What Kind of Training Does a Chiropractor Have?

Chiropractic doctors go through a minimum of four years of schooling at a chiropractic college, generally preceded by an undergraduate degree in the basic sciences or several years of experience in a prior relevant health care field.

Students of chiropractic care must spend a minimum of at least 4,200 hours with their teacher, and a minimum of 1,000 hours of fully supervised clinical training with an instructor as they learn the appropriate diagnosis and treatment techniques to help heal your body and restore it to its natural, fully functioning state.

Our team of dedicated health professionals is here to serve you. We combine extensive knowledge in the field of chiropractic medicine with a passion for helping people feel better. It is our goal to create a friendly and professional atmosphere that you can rely on for all of your chiropractic needs.